Justice, Beshear urge booster shots among residents to pump up virus immunity – Huntington Herald Dispatch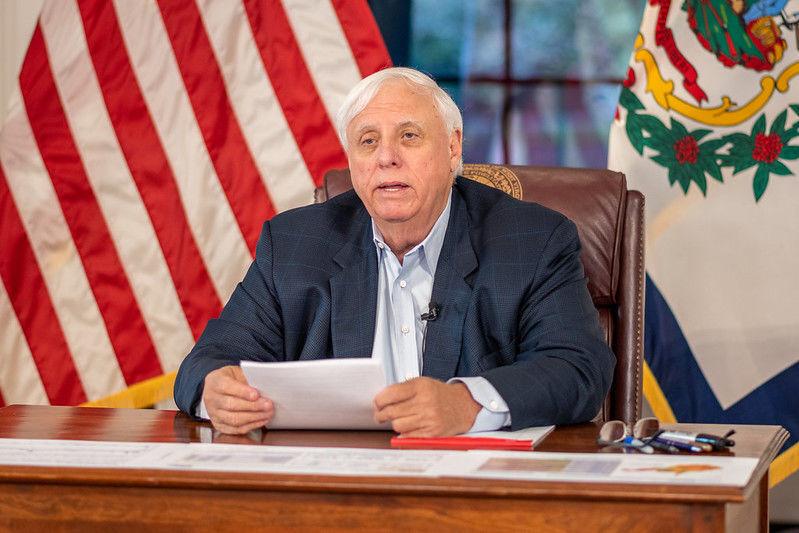 CHARLESTON — While West Virginia has long held the dubious distinction of having the nation's lowest COVID-19 vaccination rate, according to the federal Centers for Disease Control and Prevention, state officials on Monday discussed a new form of vaccine hesitancy in the state: low numbers of fully vaccinated individuals getting booster shots.
"A great many people think, 'I got my two doses, and I'm safe,' and for a good while they were safe," Gov. Jim Justice said Monday of the low percentage of West Virginians getting booster shots.
"If they don't get their booster shots, we're going to need more body bags," Justice asserted during the state COVID-19 briefing.
According to the state COVID-19 dashboard, only 45,056 fully vaccinated residents have gotten booster shots — about 5% of the 869,649 West Virginians ages 18 and older listed on the state Department of Health and Human Resources dashboard as being fully vaccinated.
The CDC approved booster shots for the Pfizer vaccine in September, and for the Moderna and Johnson & Johnson vaccines last month, after research determined the vaccines begin to lose effectiveness six to eight months after the initial doses.
Kentucky Gov. Andy Beshear also urged use of booster doses among his state's residents Monday.
Unvaccinated people still represent the overwhelming majority of new virus-related cases and hospitalizations. But the number of vaccinated Kentuckians in those categories has risen steadily, indicating their eventual "waning immunity" and the need for the booster shot, the governor said.
In May, 5% of new coronavirus cases in Kentucky were among fully vaccinated people, he said. By October, that rate had grown to 20% to 25%.
"I think when you look at this growth, the only natural explanation is that the immunity does lessen a little bit over time," Beshear said at a news conference. "The delta variant is part of it, right? But this means you need to get your booster."
Meanwhile, 92% of virus-related hospitalizations were among the unvaccinated for a prolonged period, the governor said. That rate dropped to 84% after including hospitalizations last month.
In a three-day report, the governor announced 48 more virus-related deaths statewide from Saturday to Monday. Several deaths were among people in their 30s and 40s, plus a person who was 24.
"Remember, the delta variant is killing younger and younger people," Beshear said in calling for higher vaccination rates among people in their 30s and 40s.
Dr. Clay Marsh, West Virginia's COVID-19 czar and vice president of health sciences at West Virginia University, said individuals planning to attend Thanksgiving gatherings need to get their booster shots in the near future, since it takes 10 to 13 days after the shot to reach maximum levels of protection.
Marsh noted that the world has reached a "tragic mark" with the reporting of the 5 millionth COVID-19 death worldwide, and with more than 740,000 deaths in the U.S.
West Virginia reached 4,450 COVID-19 deaths as of Monday, including 3,333 deaths since vaccines became readily available. Ninety-two percent of those deaths were individuals who were unvaccinated or had only one shot, for a total of 3,080, according to the department.
Justice on Monday recited information on 24 people who died since the last state COVID-19 briefing on Friday, and noted that he has recognized all 4,450 deaths during the briefings.
"It's my way of at least letting these people know that I really care, and I don't know what else I can do," Justice said.
Also Monday, James Hoyer, state joint task force director, said West Virginia will have plenty of pediatric doses of Pfizer vaccine available for the CDC's expected approval as early as Tuesday of the vaccine for children ages 5 to 11.
Hoyer said the state has secured 50,000 doses, in addition to doses obtained by pharmacies and local health clinics around the state.
"We anticipate we're in good shape. We know Pfizer and the federal government have a good, solid plan," he said.
The Associated Press contributed to this report.